Nick is always happy to discuss commissioning sculpture.
If you are interested in commissioning a sculpture, or sculptures, small or large. Please use our Contact form, or email Nick at nickbibbysculpture@gmail.com or call him on +44 (0) 1803 873181, Nick would love to hear from you!
Prices
Nick's extensive collection of sculptures range from a tiny, life-size, Pygmy Shrew, to a monumental, 15 foot, Kodiak Brown Bear.
Prices start from £1,450.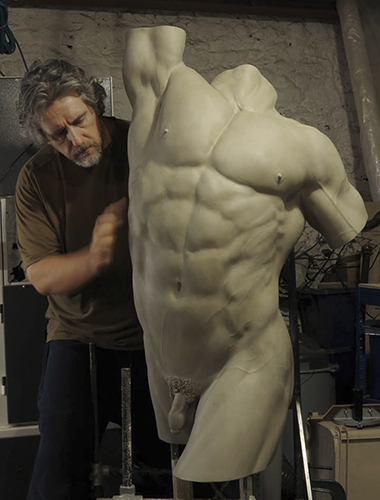 "Apollo"
A larger than life-size, heroic torso of the greek god Apollo. Commissioned by a private individual, available as an edition of 9. See the completed bronze. To enquire about this sculpture. or about commissioning sculpture yourself, please click here.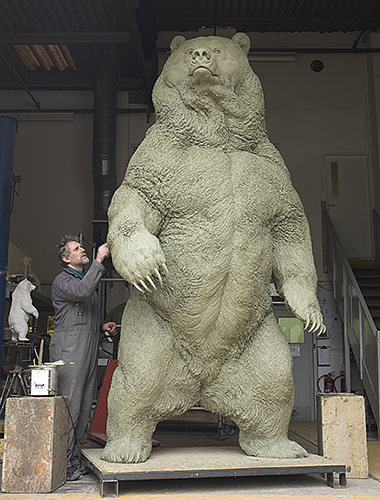 "Indomitable"
A life-size Kodiak Brown Bear, commissioned by Brown University, Providence, Rhode Island. The prestigious Ivy League University commissioned this bronze sculpture to stand outside their new Nelson Fitness Centre, located on Ittleson Quad, where he gets a lot of attention!
Indomitable is available in bronze, in a very limited edition of 3. He is also available as a 1/5th scale bronze maquette, a life-size head study and a 4 inch high hallmarked Sterling Silver miniature. To enquire about any of these pieces, or to enquire about commissioning sculpture yourself, please click here.